Somerset Celebration of Literature: A Reflection in Two Parts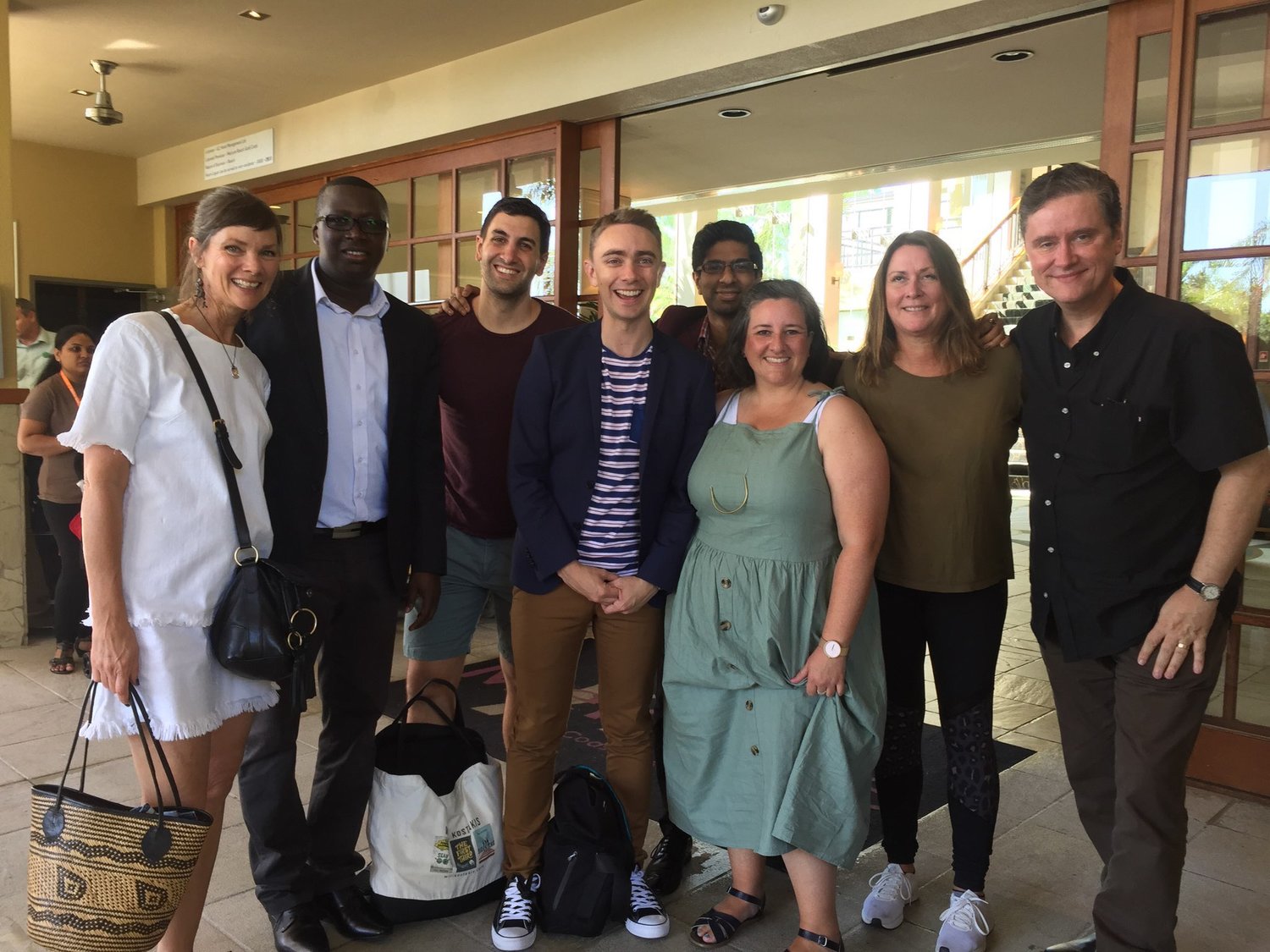 This blog post will be in two parts: first, a quick review of Somerset. This will be immediately followed by the dramatic sequel: a personal reflection.
Earlier this month I once again had the pleasure of accompanying Joel Martin to the Somerset Celebration of Literature. I wrote a review of my experience last year, and suffice to say 2018 was even better than the previous year.
Somerset is a wonderful event, and it was a strange feeling heading back to the Gold Coast to be hosted by the wonderful team at Somerset College once more. With over 20,000 tickets sold, Somerset provides young people the opportunity to meet fantastic authors and speakers, and to be inspired to chase their own literary dreams.
This year, Joel and I ran a workshop on podcasting, spoke twice on the theme of success, failure, and the life cycle of ideas, and took part in a wonderful dinner and performance evening which took me back to my teenage camp concert days, and gave me an excuse to do some improv (any excuse to do improv will do!)
I was struck once again by the warmth of the authors and publicists I met at Somerset. As an extrovert, people often react with surprise when I tell them that I write – but you only need to spend five minutes with the writers at Somerset to witness the shared spirit that exists among the writing community in Australia. It encourages, empowers, and spurs me on whenever I meet other authors, and I know that's a shared experience.
Highlights from the festival were too many to count, from podcasting with numerous fantastic authors (Kate O'Donnell, Jessica Watson, and Will Kostakis to name a few), to sharing time with passionate readers. But for me, the greatest privilege was speaking to young people about the past to success, and the realities of creative endeavours. We had wonderful audience questions and participation in our sessions, and I found it encouraging hearing from young people who are looking to the future with hope and enthusiasm.
So that's the festival. And now, to the thoughts it spurred in me.
I started writing fiction at my kitchen table on an incredibly rainy night in June 2014. If you'd told me at that moment how my writing path would play out, I doubt I would've believed you. I was about to stumble into self-publishing, I was still two years out from working with Alison Arnold on my first full-length novel manuscript, and I had no idea that I'd be co-hosting a podcast, let alone pioneering a speculative fiction festival.
What struck me at Somerset was not how far I'd come, so much as how important it is to layer your career as a writer. You bring your experience to your writing, and from there you learn: editing, craft, voice, and style – these are layered on. So, too, are your public speaking, industry knowledge, and community-building skills. I have been helped along by so many people in my writing journey, and each step has added a layer to my career. I still work full-time, but I am set in my desire to write full-time as my job. That's something I could never have imagined beyond a vague dream at my dining room table in 2014. But now that I can see my path emerging, I also know it's built on the layers I've been adding.
But the greatest layer in this journey has been you – the people who read my work, blog posts, and many, many tweets. Recently, I passed 50,000 downloads of the Inspector Ambrose story. That's a number that I also wouldn't have believed once upon a time, but now it's here, and I suppose it's on towards whatever the next milestone will be. That you to those who joined me in those earliest days, especially, who took a chance reading something which still needed a bit more of a polish, but stuck with it anyway. I'm eternally grateful!
There is new writing coming in the middle of all this rumination, I promise. I'll give you all a full update as soon as I'm able, but I have started a new draft recently which will follow on to The Beast of Balkham, which is still very much in the works. Thank you again for all your support, and here's to Speculate, which will be here in four weeks.
I'm looking forward to every new chapter as it arrives.
Related