The Beast of Balkham: Updates & a Cover Sneak Peek!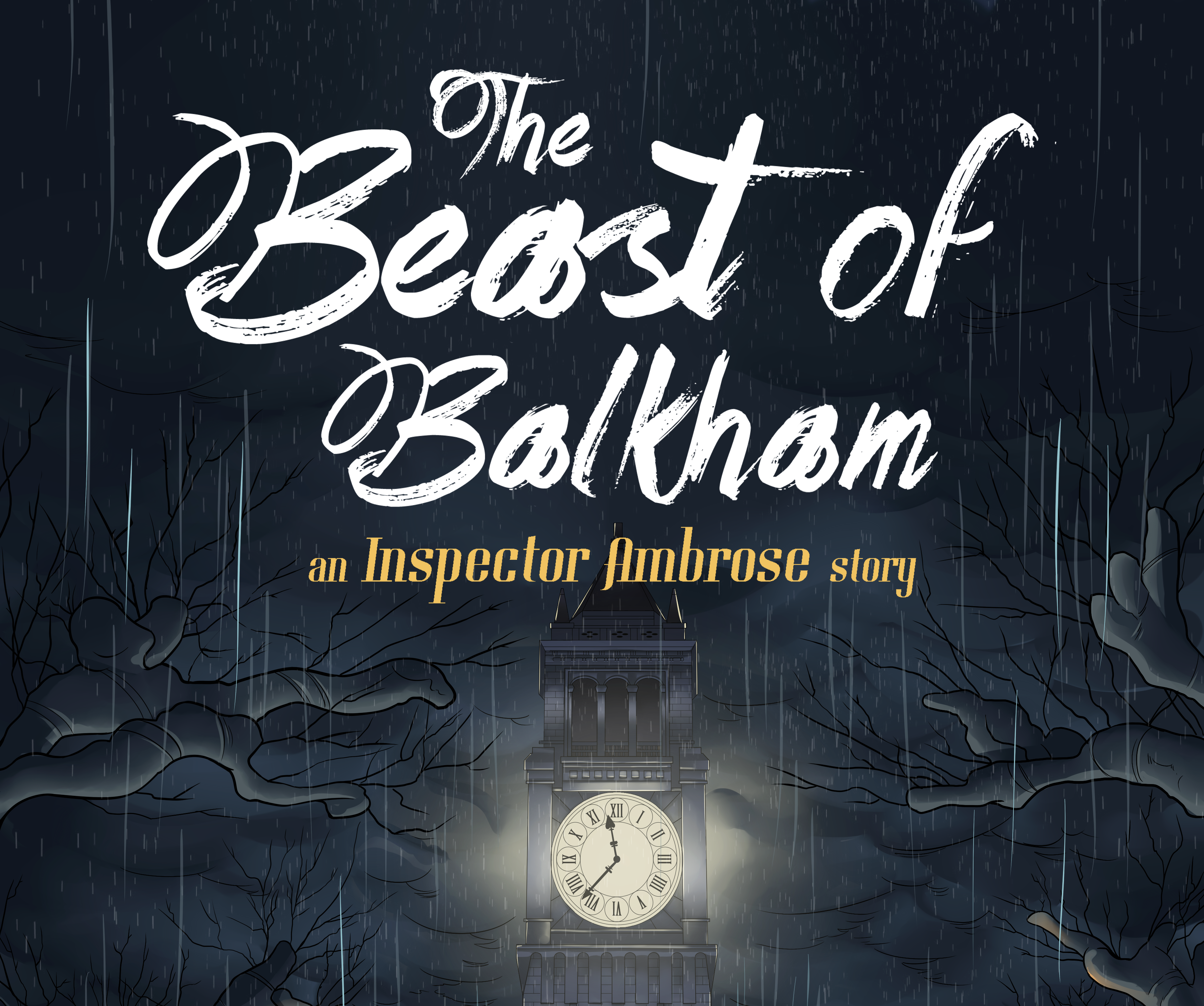 The Beast of Balkham is rolling along – a story that's gripped me for the past months is finally coming home to roost. And it's freaky – like, 'why am I writing at midnight with most of the lights off' freaky.
Despite freaking myself out a bit, I've been hard at work getting my draft finished up, which has been more challenging than I first anticipated. The main reason for this is the scope of the story – I have a clear vision of where I want this story to go, and of each of the steps to get it there. Balkham has brought all the things I've learned about storytelling in these past few years and squeezed them into a novella that's almost pushing a full-length novel in terms of length.
The challenge now is editing, and making sure the narrative stays tight. I had a lot of fun writing a couple of scenes I'd been holding off on last week, and polishing up a few of the previously-drafted sections.
In other news, the cover is done and dusted. Yep, that's right – I have the cover done already, and it's a ripper. I've attached a preview to this post, but believe me when I say the good stuff is yet to come. I've partnered with Silvadoray, the artist responsible for The Clockwork Dungeon & Mrs Milliard's Mech covers. He's outdone himself this time, despite an extremely challenging brief from me and a lot of content to get in there.
I'll put out the cover for public consumption mid-November, but until then, you'll just have to sit tight in the knowledge that this story is going to be out early 2018 for you to read and enjoy.
Here's to a fun time editing in November! Keep an ear out for more news, and sign up to my newsletter if you haven't already!