My Experience Working with an Editor as an Emerging Author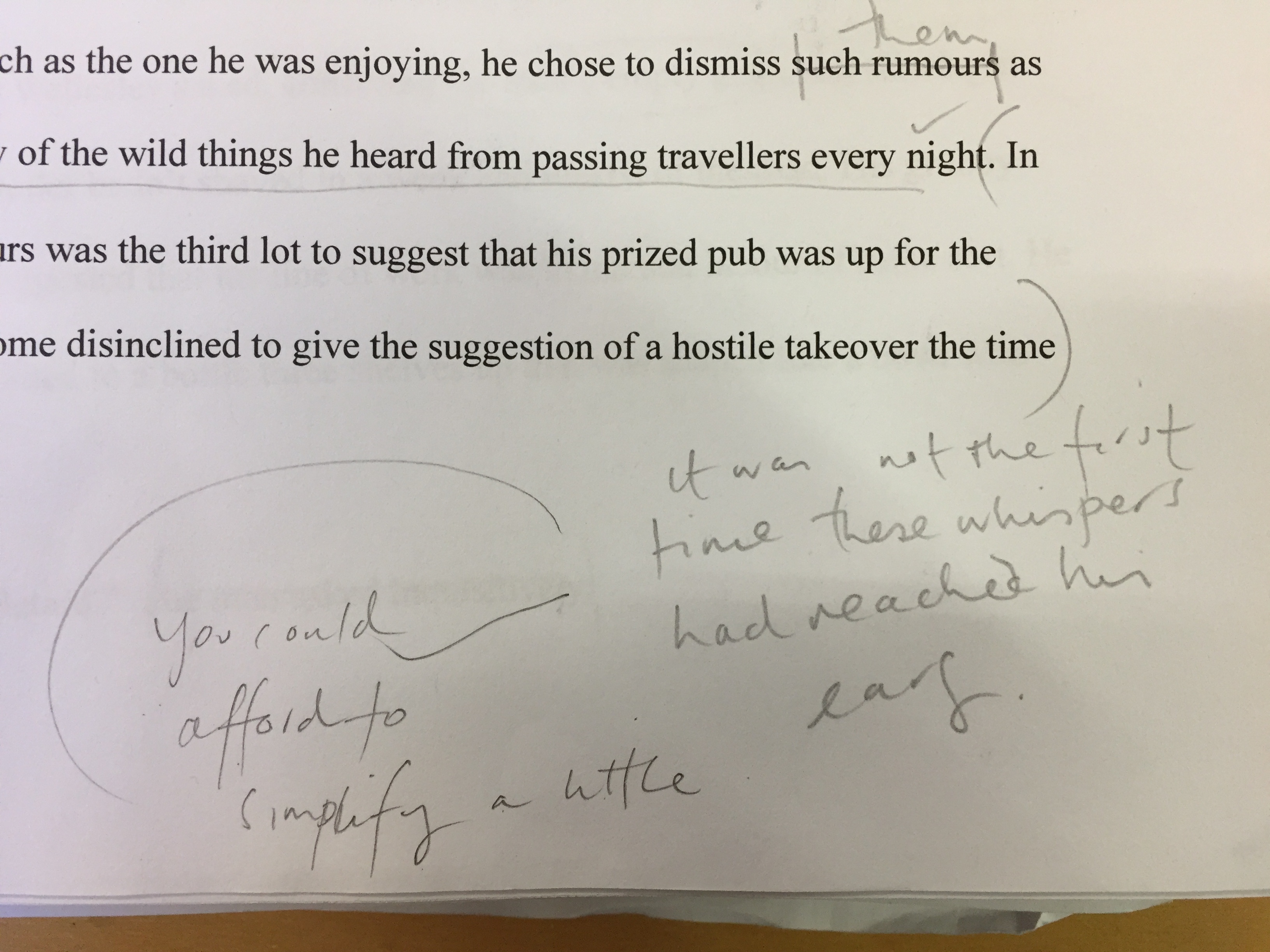 If you're an emerging author who's thinking of working with an editor on your manuscript, this post is for you. This is my experience working with a professional editor on my first full-length manuscript.
A year ago I set myself the goal of getting my manuscript traditionally published, despite my background in self-publishing. After a series of submissions to Australian publishers that received positive feedback but didn't result in the manuscript getting picked up, I decided it was time to pursue a plan I had teetered on the edge of for some time – working with a professional editor to untangle, hone, and focus my work to be the best version of itself.
The hunt:
Finding the right editor is crucial. I knew I wanted to collaborate with someone who was a well-regarded structural editor, and that I needed an editor who understood YA fantasy and was comfortable with Steampunk as a genre as well. I followed a trail of a few editors to begin with – none of them were available at the time, but all were happy to recommend other editors to me. Everyone I enquired with was lovely, and eventually, on the recommendation of my friend Cass, I approached Alison Arnold. Alison was easy to get in contact with, and after checking in briefly and confirming what I was looking for and how much it would cost, we were good to go.
The Editing Process Starts:
I made it a point to get my manuscript as tidy as I could in terms of copy editing and glaring issues before I sent it off. This was both for readability's sake, and also to ensure Alison didn't need to waste time on minor details as she focused on the structure of my plot. (A massive shout out to my writing buddies Alex & Cass for their help in smoothing things out here!)
When I was ready to go, I printed a hard copy of the manuscript and posted it to Alison, along with an electronic copy as well. Once the manuscript was in the post, the hardest part of the process began – waiting! I distracted myself with planning for a couple of other stories during the month that followed. Then one day an email appeared out of nowhere, and I was over the moon – my manuscript was on its way back!
The Manuscript Returns:
Receiving my manuscript back was a special moment. Scrawled in the margins (and sometimes over the page and around the top) were Alison's notes on my work. This part of the process was incredibly affirming for me, not just because of the work Alison had put in, but because of the sense of progress it gave me. Someone was taking my work seriously, giving me feedback and recommendations, telling me what worked and didn't. After years of writing on my own, I was finally collaborating with someone.
Now the Real Work Begins:
To ensure I had the focus I needed for a full edit, I broke down my editing into stages and planned my path carefully. This is how the process went:
I had an initial read through of Alison's notes in order to get my head around her thoughts on the manuscript in general, ignoring copy edits. This took a few hours.
I read through the physical manuscript in detail, actioning Alison's copy edits and ticking each one off (literally) – I cannot think of one occasion where her edits didn't improve on my prose. This process took me a couple of weeks.
I read through the physical manuscript again, this time focusing on Alison's structural notes. Some of these included characterisation notes, where to start and end chapters, how to bring scenes to life, and most importantly, where I could simplify my story. I took copious amounts of notes in my notebook on things to action, and where needed, I made notes on the electronic manuscript. This process took me a couple of weeks.
I took a break. This might seem like madness, but writers fatigue is a very real thing; when you're too close to something, you lose your perspective. So I slacked off on writing for a while. And then…
I quit my job (Ok, I had another one to go to, but work with me here). I took two weeks of full time writing to do a complete structural edit. I chopped, combined, and added new chapters. I expanded on characters' backstories and honed the roles of different people. I removed extraneous details about the Empire and its history. I went all-in on improving the depth of my story. This process took me, unsurprisingly, two weeks.
I dove into copy editing with a focus on cliché, repetition, and metaphor.
How my manuscript changed:
First up, my manuscript got shorter. I cut the first chapter and prologue, incorporating details from Chapter I into the story in a much punchier way. The story got simpler, but it got deeper. There's an earnestness to the relationship between my key characters that wasn't there before, and clearer motivations for each of them. Importantly, Alison helped me weed out passivity in my protagonist, which was holding the action back.
On that note, the story's pacing has improved – I cut back on areas that were distractions in the long run, preferring to reveal more of the story later on. Consequently, I have extra plot points to pull through my other manuscripts – one character's new story arc in particular has me very excited!
Finally, my prose have got stronger. I've started being more ruthless in my hunting down of unnecessary exposition and have focused on how I show emotion and action.
What I learned:
I picked up so much through the editing process, it's hard to know where to begin. The number one thing I actually took away from working with Alison is confidence. When I started working with Alison, I was unsure where to go with my manuscript, and at numerous points during my initial read through, I felt the light going on as to what to do next. I felt confident in how to make changes, confident in where to focus my energy, and confident that I hadn't just wasted two years of my life on a piece of work I really believe in.
I also learned how far I have to go, and while that might sound daunting, I actually found it comforting. I wonder if the moment you think your writing can't improve is actually the moment you've lost your way. But in saying that, I also realised that there truly is no perfection in writing; you have to decide when you're going to stop polishing your work and just go for it.
Thirdly, I learned how to seek things out to dial up and down as necessary, and the importance of metaphor in my stories – something I'm working to improve. Alison helped me find a framework through which to view my improvements; a scaffold to support the ongoing improvements where they were needed, and the tools with which to sculpt my manuscript.
And more than anything, I learned the impact a dedicated, insightful, and professional editor can have on a manuscript. Alison was able to cut through the muddle and point out the blockages and weaknesses I was searching so hard to identify. She saved me multiplied hours of editing time, and raised the bar for what I should expect from my writing. In short, she was the right person at the right time to help me improve my craft.
So, should you work with an editor on your Manuscript?
I would recommend that anyone seeking to improve their craft considers working with a professional editor. I would stress, however, that if you're going to do this, you come at it from the right angle: you've got to be willing to collaborate with an editor before you go down this road – to let them speak truth into your writing, and to not fear what they'll say. Editing is a conversation, and one that can reap massive rewards for those willing to take a step of faith.
So thank you, Alison, for your hard work and insightful comments. I've got a lot to do from here, but I'm looking forward to the future with optimism as I continue the journey to publishing my first full-length manuscript.
If you're keen to keep up to date with my publishing adventure, please join my monthly mailing list here. Good things are happening, and I'm glad to have you on the journey with me!
Related