Editing Update 2 – Where to Next? Letting the Story Tell Itself.
It's time for an editing update! I officially finished my first manuscript (MS) edit last week! (Cue celebrations). With this in mind, I've been able to look back at my progress post-editor so far. This is where I'm at:
About 120 notes on digital MS copy
Several pages of notes in notebook
Numerous physical MS notes that I've marked to come back to later.
All of this is great, but my real quandary is how exactly to start my next step. My editor identified several areas of weakness that could do with reworking, and at the moment, the second half of the MS works far better than the first – thankfully, I know why.
You see, when I initially started writing this story, I thought it was about a more political story, and as a result, I had lots of lore and politics in the first half of the novel. But as the story grew, it changed – this is something most writers would agree with: stories have a mind of their own, and you have to give them the respect they deserve. If you try to steer a story in the wrong direction, it just won't work.
I realised this about halfway through the story I was telling, and began to let the novel find its own way. This is why the second half flows so well – I stopped pausing to try and insert all my ideas and just told the tale. As a result, the seeds I was planting in the beginning of the story need to be pulled now, because they're no longer relevant. Basically, the themes changed, and I now need to push the original ideas to the side and let the real story (the engaging story that I've grown to love) flourish.
And that is, after all, what editing is. It's a pruning process that's painful, but allows the real truth of the story to shine. So from here on out I'm embarking on a process of uprooting, replanting, and pruning this manuscript. I know it's for the best, and I'll get there through a series of small steps rather than one big change.
My final thought is this: Without the support of my editor and my fellow writers (particularly Alex Fairhill & Cassandra Frances), I wouldn't have gotten this far. I sent this manuscript off to be edited because I knew it needed work, but I didn't know how to begin. Without the input of others, this story would have remained a confused mess. So if you're a writer and find yourself stuck, I'd encourage you to get out there, join a writers group, and get involved in your local writing community – they'll help you find a way forward.
Until then, here's to the next chapter in editing. Which will, funnily enough, involve the editing of a chapter!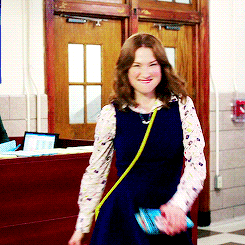 Related