Getting Practical: Writing on a 12″ Macbook.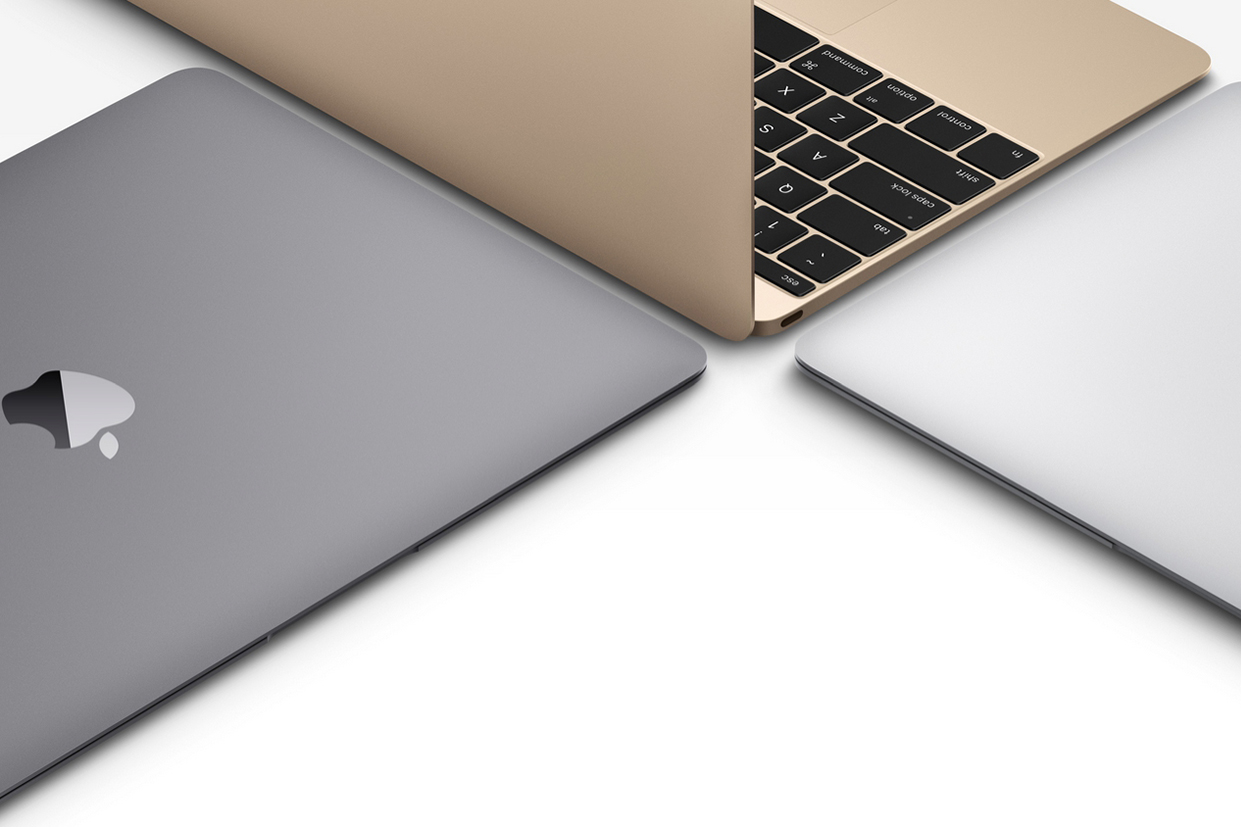 Welcome! Today I want to tell you the story of my switch from PC to MacBook, and why I'll never go back.
In December last year, I decided to finally make the leap into the world of Apple laptops, having toyed with the idea for a while. After struggling to find a review of what it's like to write longer form fiction on a new 12-inch Macbook when I was researching my choice, I thought I'd put together a short review myself.
The Machine
I ended up going for the 12″ Macbook despite its price and lack of power. The Macbook isn't really built for high-usage tasks, with a wimpy processor, and not a lot of RAM. That being said, having less options for programs helps reduce distractions. The display on the Macbook is crystal clear, and the weight is awesome, coming in at about 900 grams(!) The biggest drawback is the single USB-C port for power & USB. It's a hassle, but possible to work around.
The Software
Mac OSX is super smooth, and uses Apple's native word processing software (Pages). Using Pages is the biggest difference for writers moving from PC to Mac, and I'll get to that soon. In general, if you're already using Apple products, you'll find Mac OSX super easy to adjust to; otherwise, it may take a bit longer. Either way, I think Mac OSX is a great operating system.
Using the 12″ Macbook
The 12″ Macbook is a dream to cart around with me. It's small enough to fit into my Crumpler bag that's designed for a tablet, and is fantastically light. The Macbook will come travelling with me overseas from now on, because it's almost the same as taking a tablet with me anyway. The battery life is great, and I can even leave the charger at home if I'm just heading out to write locally. Speaking of writing…
So far, I've written over 150,000 words on this Macbook. There are two concerns I find most writers have about using the 12″ Macbook: navigating Pages, and using that keyboard. Here's my experience with both of those issues:
First off, I found Pages to be fantastic, and much easier to use than Word. The simplified menus in Pages are easy and intuitive, and being able to revert to previous document versions is handy. The lack of icons and menus means there's less stuff to look at when you're writing – which true of the Macbook's design in general. One irritation for me is the way Pages handles starting italics/bold text on a new line – but that's pretty minor, and I've learned to deal with it. In terms of getting documents between platforms, you can export to Word from Pages, and importing docs is a cinch. In my opinion, once you get used to it, Pages is superior to Word in almost every way.
In terms of the practical experience of writing, the keyboard was by far my biggest worry. The keyboard has had a lot written about it, and in general the reviews are mixed. I decided to put my fears aside, and I've found the keyboard to be great. The keys are larger and closer together than a traditional keyboard, but I haven't found myself making typos more than usual. Nor have I found my fingers getting tired, since the keys are super responsive. If anything, the keyboard has made every other keyboard in the world feel clunky. In short: I love it, and you shouldn't believe the hype about the keyboard not being up to scratch.
The Bottom Line
So, after all that, would I recommend writing a long form fiction on a 12″ Macbook? Absolutely; I don't regret my decision one bit. I will admit that the Macbook is pricey, and that can be prohibitive for some people. But if you're willing to part with the cash, you'll score yourself a light, convenient, and easy to use machine with software that enhances the experience of writing. Personally, I love being able to write in an uncluttered, focused environment, easily navigating all the features I need. There are a few minor inconveniences, but if you're willing to pay a little more to get a fantastic writing experience, I'd encourage you to take the leap and get yourself a Macbook. The Macbook has changed my writing experience for the better is so many ways, and that's why I'll never go back to writing on a PC again.
If you enjoyed this post, sign up to my monthly newsletter and join me on my publishing journey here!
Related