What's Next? A Lesson from David Bowie & Anna Wintour.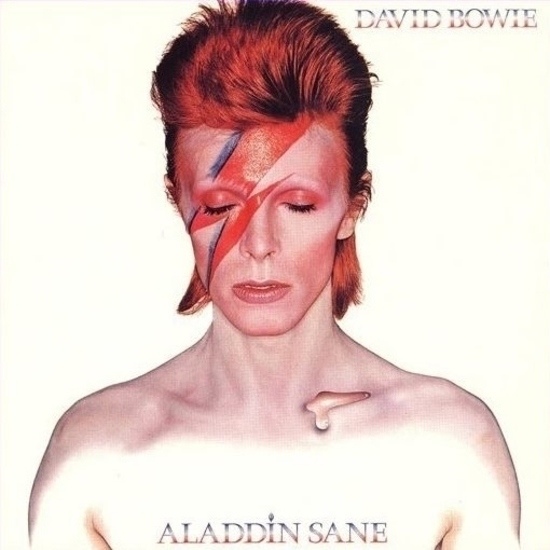 "Ok, what's next?"
A few months ago, I had the privilege of visiting David Bowie Is, an exhibition that catalogued the life and career of David Bowie. With his passing yesterday, I've found myself reflecting on a man who had an enormous impact on pop culture over five decades, and in particular, Bowie's refusal to stay still.
It's cliche to say that David Bowie refused to be put in a box. Looking through his career at the exhibition, I was amazed by Bowie's contributions to movies, art, music, and fashion – from his involvement with Jim Henson in Labyrinth, to his collaboration with a young Alexander McQueen, Bowie was always a step ahead. So what is it that enabled him to defy expectations so easily? He made a simple, ongoing choice.
David Bowie refused to settle. It would have been easy for Bowie to fall into a pop icon role and end up touring the lucrative greatest-hits circuit, playing to older fans; but he never let himself get pinned down. He moved, he innovated, and he pushed himself to keep growing. The ultimate example was when Bowie retired the iconic Ziggy Stardust live in concert, without even his band knowing the announcement was coming.
With those kind of unexpected choices, David Bowie never let himself become a has-been. And let's face it, we're all afraid of losing our mojo. Personally, I started writing detective stories because I wanted to stretch myself. The challenge I'm taking from David Bowie's life is to never rest on my laurels; that's why the novels I'm releasing this year will be different from my previous work, and I'll challenge myself to keep changing and adapting as time goes on.
I want to leave you with a quote from one of David Bowie's biggest fans, Anna Wintour. In The September Issue, Ms Wintour has just finished overseeing the release of the Vogue September issue. She looks at the finished mockup, gives a satisfied nod of her head, then moves it to the side. Rather than resting on her success, she pushes the old mockup to the side and says three words, which are a challenge to all of us:
"Ok, what's next?"
I'm sure David Bowie would be asking the same thing.
Related